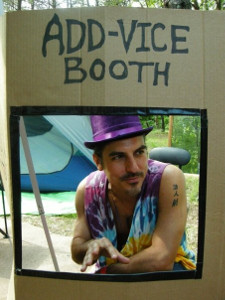 "Being a freedom fighter, a force for good, it's a wonderful thing. You get to make your own hours, looks good on a resume, but the pay...sucks." -- Alfred Bester, "Babylon 5: Moments of Transition", by J. Michael Straczynski
I hope that you find the work that I'm doing to be a force for good. If you've enjoyed reading my books or my blogs, or have been a karate student or a shiatsu client, or if you've taken a workshop or class from me, or enjoyed my music or poetry, or in some other way like what I do and would like me to keep doing it, there are a few ways you can support my work and enable me to keep on keeping on.

I'll be adding more links here soon. You'll be able to purchase signed limited prints of my photos and artwork. So do check back.
Thanks!