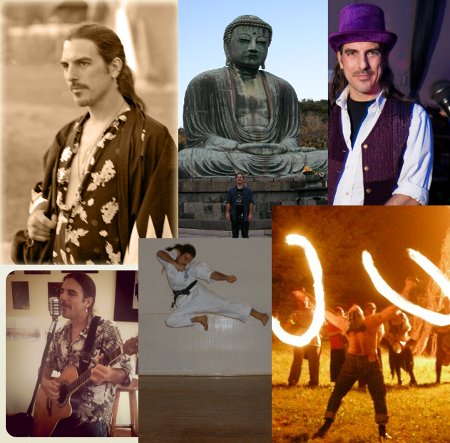 New and upcoming stuff:
I'm tentatively scheduled to be on the "Pagan-Musings" podcast with Phillipp Kessler on September 18, along with John Halstead, Cat Chapin Bishop, and Aine Orga. 8-10pm Eastern time.
Support my work, buy some merch! "The Zen Pagan" coffee mugs, "Natural Born Trickster" t-shirts, and more, at my CafePress store.
What Does It Mean For The Gods To Exist? and other essays is now available in paperback and ebook.
I'll be presenting a self-defense workshop at the LoveLight Festival in Darlington, Maryland, August 26-28.
I'm now offering a new group session format for shiatsu. Next Community Acupressure & Meditation session is Septemember 23 -- a special "equinox edition" which will include a potluck and an opportunity for discussion. See the event's Facebook invitation page for details.
I'm looking to do some photo and video shoots for my shiatsu practice, for the website and fliers and a book I'm working on. If you'd like to model in return for receiving the work please contact me. Also you can now request an appointment on-line.
I've updated my page of interviews, reviews, and publications with links to my recent appearances on the North Avenue Podcast and Feed Your Head w/ Ruthann Amarteifio.
Buy my book! Please! Why Buddha Touched the Earth might just change your life. (Probably not, but maybe!)
I still haven't figured out what to be when I grow up. Here are some of my numerous and diverse worlds...
Business


Artistic Forays


Other...
You can find me on various social media:
And commenting systems
And some useless sites, though they aren't well maintained:
Why "infamous tms" and "infamous.net"? Because since the early 1990s, my e-mail address has been <my initials>@<various places>; and before Facebook there was this thing called USENET where we used to argue all the time. So several people who met me in person after knowing me via USENET by my e-mail address said something like "Ah, you're the infamous tms."
You can contact me here if you like. (Or send me e-mail if you can figure out my infamous.net address from the information above.)
Thanks for visiting. Be excellent to each other.